Sauder Woodworking Co., North America"s leading producer of ready-to-assemble (RTA) furniture & the nation"s fifth-largest residential furniture manufacturer, needed a monitoring solution that could be set up quickly, within hours, to monitor 150+ servers locally and remotely. Some even in Asia. They needed to be more proactive dealing with issues, and found PA Server Monitor to be the perfect solution for them.
The main challenge at Sauder is making sure everything is running properly. We've had some challenges in the past with being more reactive than proactive I would say. Usually getting called that there's a problem rather than finding the problem before it impacts the end user.
Before PA Server Monitor, we would have to hunt down the problem or find the person that's in charge of that particular area and see what server, what information they might have. Generally like I said, it's primarily reactive. We were getting called rather than noticing the problem first.
It allows us to recognize what issues are cropping up"when we get the different colored monitor: the green, the yellow, and the red. Plus we get email notifications of events that might be happening; low disk space.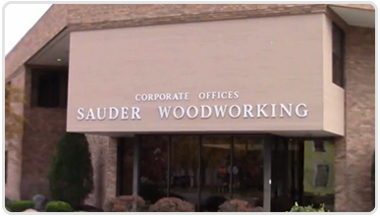 We are monitoring roughly 150 to 160 servers"a variety of flavors. We've got some Windows OS which is our primary server OS.
We have a few Linux servers, various flavors of that. We've got some Sun OS, some FreeBSD. We also are using it to monitor our iSeries. And there are about 11 partitions on those. I like the fact that it is very easy to set new servers up. The ability to copy monitors from one server to another is really nice. I also like the flexibility that...you can pretty much monitor whatever you want to monitor. And you can set it up relatively quickly.
You know, like I said the iSeries and Linux products...those are all things I find really [nice], and I like the overall display of the monitor. The graphics you can see it quickly point out... hey here's a problem server...you need to look at this. We've come to rely on that. Oh we see something red, we better do something. It's very nice.
I just like the flexibility that...you can pretty much monitor whatever you want to monitor. And you can set it up relatively quickly. You don't have to spend, you know, days trying to figure it out. Pretty intuitive just to go in say...oh I want to do this, here's how I do it. Set it up.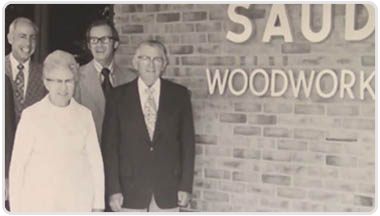 We're also using a satellite version of the product out in our offices in California to monitor those. We have a few servers out there, and we are working towards and planning in the near future to monitor servers over in Asia with the same similar satellite setup. It's working very well for us. It gives us a better opportunity to keep things running and makes the end user a little more happy with us.
What we've looked for is ease of use. Like I said the other one we had tried to implement took a really long time. This was pretty much out of the box. It was quick and easy to deploy. We have over 150 servers and we had them all set up within the same day.
This product is much better than anything we've tried in the past. We tried unsuccessfully for about a year and a half with another product, and never were able to get it implemented. This one we had going within hours.
Server Monitor is probably my favorite tool that we have to monitor our network and our servers. Everyone on our team really enjoys using it. It's the best tool that we have found. If I had to give it up, if they said I have to cut back and get rid of some of the tools that we use, that would be the last one I would want to get rid of, because it has helped us so much and it provides so much information. And it allows us to be proactive.
Everyone here is excited about the product, love using it, it's so easy to use and it has given us more than we even thought when we were looking for a product. We really like it and, like I said, I wouldn't want to give it up for anything.