Remote and Distributed Server Monitoring
PA Server Monitor can monitor servers within the local LAN with just the Central Monitoring Service. No additional software is needed.
If you want to monitor servers and devices that are on the other side of a firewall from the Central Monitoring Service (either within a corporate network, or across the Internet) then a Satellite Monitoring Service needs to be installed. The Satellite will do the monitoring at the remote location and report statistics and status information back to the Central Monitoring Service as shown in the image below. The Satellite Monitoring Service typically only needs to be installed on a single server at the remote site.
Pro Tip: Do not install a Satellite on each monitored server. Just install one at each remote location and let it monitor the local network. This works great for monitoring a DMZ as well.
NOTE: The Satellite Monitoring Service is only available in Ultra product editions.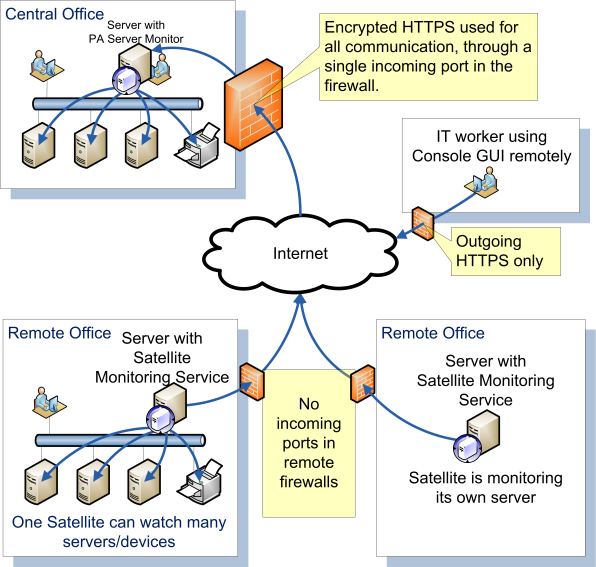 The steps to monitoring remote computers and devices are: